Natural skincare & Soy wax candles
Natural skincare products made with herbal oils, organic raw butters, botanical extracts and organic yellow beeswax. Daisy and Baloo Co offers you artisan soap bars, jumbo lip balms and face & body butters. We take all skin types into consideration when crafting our products, but our speciality is reaching out to those suffering from dry skin, eczema, psoriasis etc... Did you know, our own little "Daisy" struggles with eczema? She was our inspiration to create products that help nourish and heal irritated skin. Daisy and Baloo ALSO offers premium 14oz soy wax candles made with essential oils ( our "London Fog" is a fan favorite )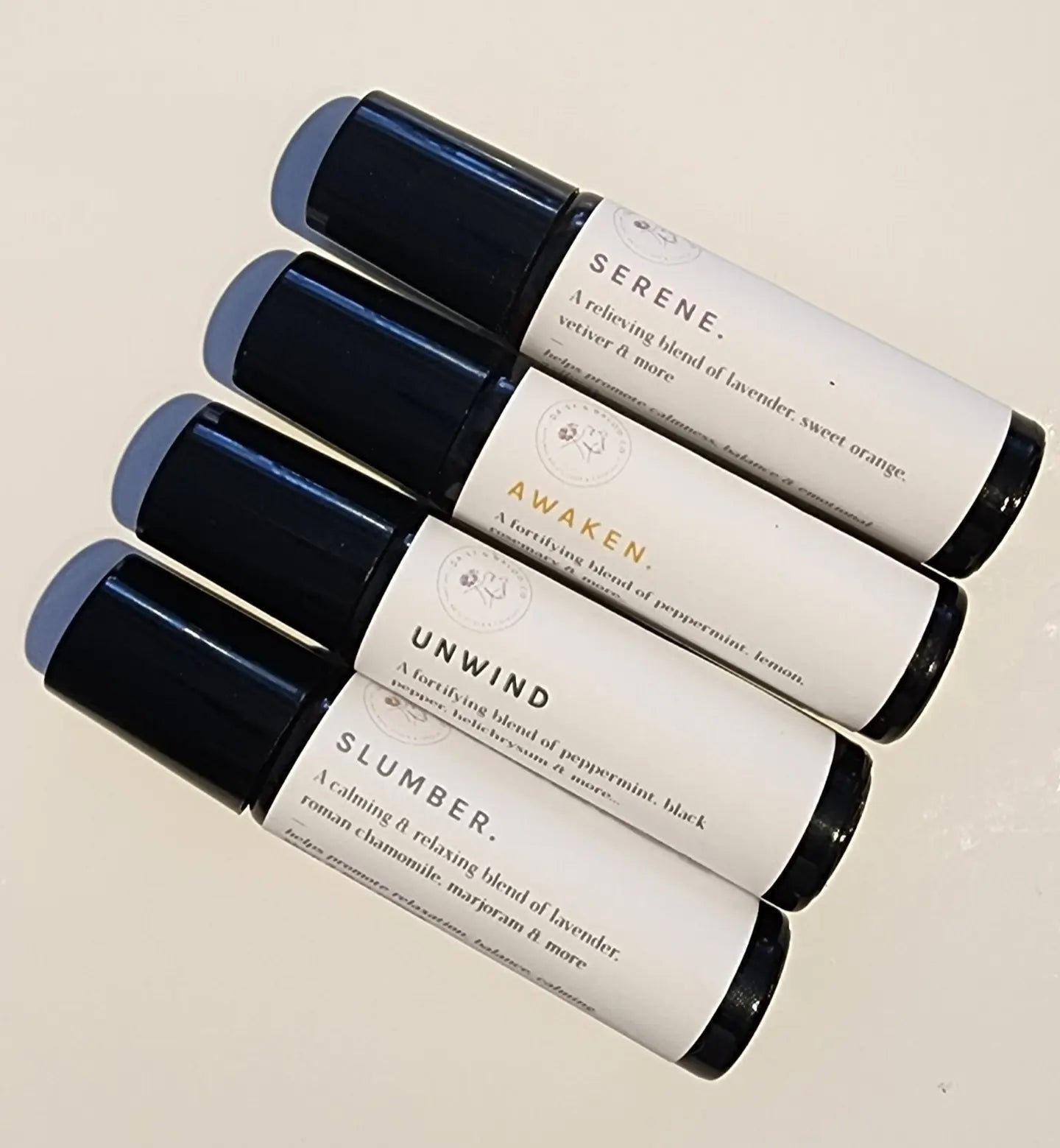 Soap curing

Did you know, it takes roughly 4-6 weeks for an artisan cold process soap bar full of nourishing raw oils & butters to cure (harden) ? Please be patient if a product is sold out- it's just working it's magic to provide you with a longer shelf life

Turn around time

Products will shipped between 1-5 business days after the order is placed. If you need a rush order, and the products are available, and live within the Bradford Ontario area- pick up option is available. Delivery is available for a fee & within a 15km radius of the Daisy & Baloo co work shop.

*TURN AROUND TIME DURING THE HOLIDAYS MAY TAKE 1-2 WEEKS

Custom Orders

Have a wedding, party, birthday, shower or any other event coming up? Reach out and we would love to work with you on something naturally magical. From the hundreds of oils, ingredients, wax, wicks etc... we can bring your vision to life. * Wholesale discounts are available
Sonia- Toronto

"The little oat cream is amazing. I honestly use it everyday and its the only cream that doesnt irritate my dry skin. I love your products from candles to soaps and creams- literally everything"

Denise- Bradford

"I highly recommend the lip balm. As a runner my lips get so dry and chapped to the point of bleeding, and within a few applications they were totally healed"

Ellen- Bradford

"I cant believe the difference the night cream has made. I look like I've received botox-no more wrinkles"

Meg- Barrie

"The little oat cream is AMAZING. My oldest started getting the behind the knee rash and we started to use it at bed time and it cleared up in the morning. You're amazing for making this awesome miracle cream"